Greuze and David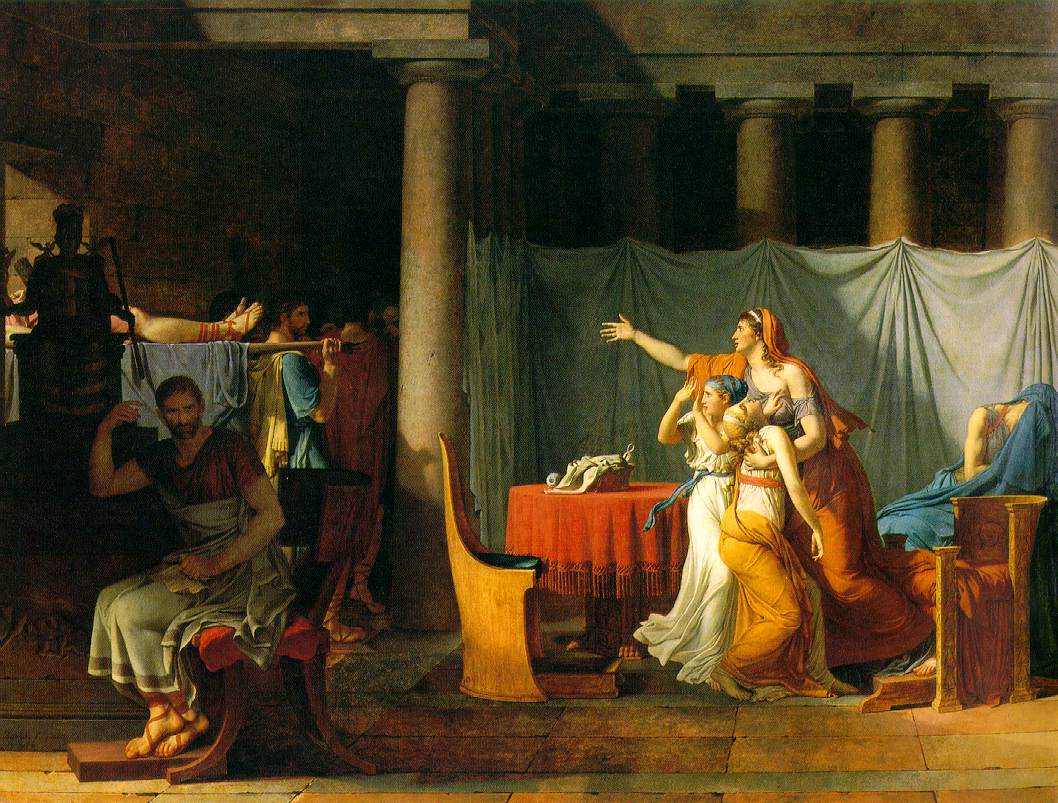 Today's lecture in Early Modern European history discussed how Simon Schama in his 1989 book on the French Revolution,
Citizens
, used the artists Greuze and David as indicators of dissatisfaction that existed in France with Old Regime culture just before the Revolution.
I looked around for good site and this is what I found:
For Greuze, World Wide Art Archive
has a long list of links to on-line paintings and on-line museum exhibits featuring the artist.
For David, Artchive
has an introduction, a list of links to other articles on the artist, and a link to images of his work.
Above you will see one of those images: his grim portrayal of 1789 of the original Brutus of early Roman times, receiving the bodies of his sons, whom he'd had executed to save the early Roman Republic. Clicking on it may get you a larger version of the painting.